The Car Accident Claims Process in Georgia
Feb. 10, 2022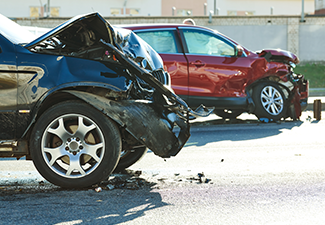 According to statistics from the Georgia Department of Transportation (GDOT), there were 331,796 total traffic crashes statewide in 2020, causing 124,493 injuries and 1,730 fatalities. In the state of Georgia, victims of negligent car accidents may be eligible to seek fair compensation for their injuries and damages by filing a personal injury claim. A skilled Georgia personal injury attorney can enlighten you about the car accident claims process and help you navigate key decisions.
At Chambers & Aholt, LLC, our attorneys are committed to offering experienced legal guidance and compassionate representation to clients in their injury cases. As your legal counsel, we will evaluate and investigate all of the facts of your unique situation, seek to establish liability, and help file your injury claim. Our trusted attorneys will fight compassionately for you and attempt to recover the maximum possible compensation for your injuries, damages, pain and suffering, or loss.
Chambers & Aholt, LLC proudly represent car accident victims and their families in Decatur, Georgia, and throughout Clayton, Cobb, Floyd, DeKalb, Gwinnett, Fulton, Douglas, and Polk counties.
Personal Injury Claims in Georgia
Georgia is an "at-fault" car insurance state. This means that the driver who caused the auto accident (the at-fault party) will be held financially responsible for medical bills, vehicle damages, and other accident-related losses suffered by the victims.
Modified Comparative Fault
Additionally, Georgia follows the "modified comparative fault" rule, with a 50% bar. According to the system, an accident victim will only be allowed to recover damages if the other party was determined to be mostly (more than 50%) responsible for the accident or injury. However, the amount of compensation that may be recovered will be reduced by the plaintiff's fault degree.
For instance, if you are awarded $50,000 in damages against the at-fault party, but the judge found you to be 30% responsible for the car accident, your compensation would be reduced by $15,000. Thus, you will only get $35,000. Under Georgia's modified comparative fault system, you will be completely barred from recovering damages if you were equally or mostly (50% or more) responsible for the car accident.
The Claims Process
Being in an auto accident can be an unsettling experience. Accident victims may be confused about the next steps to take or how to proceed with their injury claim. Here are the steps involved in the car accident claim process in Georgia:
Reporting Requirements
Under Georgia laws, you must immediately notify the police by calling 911 to report an accident when:
The accident results in bodily injury or death of a person

The accident caused property damage above $500

The accident occurred in a city that requires filing a report

Reporting the accident is required by your insurance carrier
Filing a Claim/Lawsuit
In order to recover damages for your auto accident injuries, you can:
File a first-party claim with your own insurance carrier

File a third-party claim against the at-fault driver's insurance provider

File a personal injury lawsuit against the at-fault driver in civil court
An experienced attorney can help file your injury claims and seek to prove negligence.
Proving Negligence
The plaintiff must prove negligence by showing the following elements:
The at-fault party owed you a legal duty of care

The at-fault party breached that legal duty of care by acting negligently

The at-fault party's negligent or careless actions caused your injuries

You suffered actual harm, bodily injuries, damages, or loss due to the at-fault party's actions
A skilled personal injury attorney can help prove negligence and negotiate a fair settlement with the insurance companies involved.
Reviewing a Settlement
After filing your claim, an insurance adjuster may be called upon to investigate the car accident, assess the surrounding facts, review evidence, and then determine the at-fault party. The insurer will evaluate the information provided and propose a settlement offer.
However, you should never leave your fate in the hands of the insurance company or claims adjuster who isn't there to protect your rights. Your lawyer will help review the insurance carrier's settlement offer and attempt to negotiate an improved offer based on the true value of your claim.
In the event that a settlement isn't reached, your lawyer can take appropriate legal action against the at-fault party or insurance carrier. A knowledgeable Georgia personal injury attorney can fight vigorously for your best interests and help recover the financial justice that you deserve.
Available Damages
The following damages, both past and future, may be recovered when you file a car accident claim in Georgia:
Medical expenses related to the accident, including future medical treatment

Lost wages/income, pension, and other benefits

Reduced earning capacity

Repair or replacement of damaged property

Loss of enjoyment of life

Emotional distress or mental anguish

Physical pain, discomfort and suffering

Interference with normal living

Fear of extent of injury

Shock of impact

Disability expenses

Loss of consortium

Attorney fees and legal costs

Punitive damages to further punish the at-fault driver

Wrongful death damages, when applicable
An experienced car accident lawyer can evaluate and investigate every aspect of your situation, help prove fault, seek to establish liability, estimate your case value, and pursue a path forward.
Smart Advocacy: Chambers & Aholt, LLC
Being involved in a car accident caused by a negligent party can be emotional and overwhelming. Fortunately, Georgia personal injury laws exist to protect accidents victims and compensate them for their injuries or damages. Filing injury claims and proving fault after the incident, however, can present a challenge. It is important that you retain an experienced personal injury attorney to guide you through the claims process and make sure your rights are well-protected.
At Chambers & Aholt, LLC, our attorneys have the resources to help you hold those responsible for your injuries accountable. We're ready to guide you through the often complex claims process. Our dedicated team will fight vigorously to protect your best interests and help pursue the financial justice you and your family need.
If you or a loved one was hurt in a negligent car accident, you deserve smart advocacy and compassionate representation. Contact Chambers & Aholt, LLC today to schedule a one-on-one case assessment with skilled car accident attorneys. We're proud to represent clients in Decatur, Georgia, and throughout Clayton, Cobb, Floyd, DeKalb, Gwinnett, Fulton, Douglas, and Polk counties.