Next Steps After an Accident
Jan. 6, 2022
According to statistics from the Georgia Governor's Office of Highway Safety Data Report, there were approximately 293,614 traffic crashes statewide in 2018. These accidents often leave victims confused about what to do next and how to start the injury claim process. A skilled Georgia personal injury attorney can evaluate your circumstances and enlighten you about the next steps to take after an accident.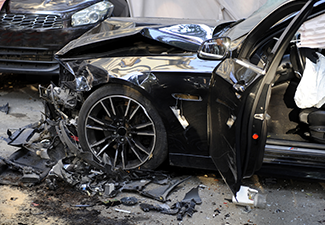 At Chambers & Aholt, LLC, we have the skills, expertise, and resources to guide, support, and represent accident victims in their personal injury claims. Our dedicated attorneys are available to review and investigate all of the facts of your unique situation comprehensively and help you understand your available legal options to seek damages. As your legal counsel, we will fight diligently to advocate for your best interests and help pursue the financial justice that you're entitled to.
Chambers & Aholt, LLC proudly represents clients in Decatur, Georgia, and throughout DeKalb, Gwinnett, Floyd, Clayton, Fulton, Cobb, Douglas, and Polk counties and across Georgia.
Steps to Take After an Accident
The period following your involvement in an accident can be terrifying and unsettling. However, the steps you take – or do not take – can significantly affect the outcome of your insurance claims. Here are important steps to take after an accident:
Remain Calm: Stay calm and don't be overwhelmed by your emotions.

Perform a Safety Check: Ensure your safety and well-being. Also, make sure the other passengers and drivers are safe and out of harm's way.

Get Immediate Medical Attention: Call 911 to seek emergency medical help for injuries to yourself or other injured victims. Seeking proper medical attention from an experienced physician is important:
For your safety, overall health, and general well-being

To determine the extent of your injuries

To detect injuries sustained that do not fully manifest immediately

For proper documentation when filing your injury claims

To avoid potential issues with the insurance provider
Report to Police: Under Georgia law, any person involved in an accident that results in bodily injury, death, or property damage must immediately report the crash to law enforcement.

Documentation: Ensure that you obtain and document the following:
Other driver's info, such as driver's names, address, phone number, vehicle registration number, license number, insurance policy, and insurance information

Police report

Accident scene pictures

Witness statements and testimonies

Medical records, including medical bills, medical reports, and doctor's appointments

A personal account of the incident and its impact on your day-to-day life
Notify Insurance: Notify your insurance provider about the accident. Some insurance carriers need to be notified within a few days following the crash. However, if you are injured, it is recommended that you hire a lawyer to assist you in protecting your rights.

Hire a Lawyer: Hire an experienced personal injury attorney to help file your insurance claims, negotiate a fair settlement with the insurance company, or file a personal injury lawsuit.
Potential Pitfalls
As mentioned earlier, what you do – or fail to do – can affect the amount of monetary compensation you may recover with your personal injury claims. When pursuing your injury claims, here are some possible pitfalls to avoid:
Don't Rely on the Insurance Company: Before you agree to provide a detailed statement as to what occurred to anyone, retain an experienced personal injury attorney to assist and counsel you as to how to present your claim. Remember, an insurance representative is working for the insurance company, not you.
Consider All Costs: Consult with your legal representative before you accept the insurance company's settlement offer. Your lawyer can evaluate all accident-related expenses, including property damages and missed time at work.
Ensure Medical Costs Are Final: Ensure the medical expenses are final before accepting the insurance provider's settlement offer. In case you still require ongoing medical treatment, it is advisable for you to wait until you attain full recovery.
Don't Accept the First Settlement Offer: The insurance company may offer you a lowball settlement offer. If the offer is far much less money than you expected, do not be desperate to accept it. Your attorney can help you negotiate a fair settlement or take necessary legal action if needed.
Statute of Limitations: In Georgia, the statute of limitations for civil cases, including auto accidents, wrongful death, and other personal injury claims, is usually two years from the date of the injury or accident. It is important that you file your injury claims within the two-year timeframe.
Let Chambers & Aholt, LLC Help You
Getting hurt in any type of accident can be a devastating and emotional experience. Such an incident can affect your physical, financial, and mental well-being. At Chambers & Aholt, LLC, we understand how confused and unsettled you may be after the unfortunate incident. Our skilled attorneys are poised and ready to protect your best interests and represent you diligently in your personal injury claims.
Using our in-depth knowledge of the laws addressing liability in personal injury cases, our trusted team will guide you through the often complicated injury claims process. We will fight compassionately on your side to protect your legal rights and attempt to recover fair financial compensation to cover medical expenses, lost income and benefits, any additional pain and suffering, or loss of consortium.
Don't leave your fate in the hands of insurance carriers and claims adjusters. Let our dedicated team help protect your best interests. Call Chambers & Aholt, LLC today to schedule a simple case evaluation with experienced personal injury attorneys. Our dedicated team can offer you the personalized legal counsel, support, and vigorous representation you need in your personal injury claims. We're proud to represent clients in Decatur, Georgia, and throughout DeKalb, Gwinnett, Floyd, Clayton, Fulton, Cobb, Douglas, Polk counties and across Georgia.