Experienced and Dedicated Personal Injury Lawyers
for You
For All of Your Personal Injury Needs
Personal Injury & Wrongful Death Attorneys in Decatur, Georgia
Your life can suddenly be brought to a standstill when you or a loved one suffers an injury. Whether your injury is the result of an automobile accident, medical malpractice, nursing home negligence, premises liability, a defective product, or another type of accident, you deserve an opportunity to seek financial compensation from the responsible party. Reach out today to get started.
Eugene P. "Bo" Chambers, Jr.
Attorney at Law
After building a successful insurance defense firm for over two decades, attorney Eugene P. "Bo" Chambers, Jr. made the decision to represent individuals and families who had suffered harm due to others. With a detailed understanding of the insurance industry and how insurance companies operate, Bo provides knowledgeable legal guidance in a variety of personal injury matters. With a strong reputation throughout the legal field, Bo is a trusted source of counsel and litigation representation. If you have been injured and need reliable legal help, get in touch with Bo at Chambers & Aholt, LLC in Decatur, Georgia today.
LEARN MORE ABOUT BO
Douglas F. Aholt
Attorney at Law
A native of Missouri and a Georgia resident since 1980, attorney Douglas F. Aholt began his career as a general practice lawyer before narrowing his focus to work at an insurance defense firm. Now serving the legal needs of individuals and families who are plaintiffs in personal injury cases, Doug advocates aggressively on behalf of his clients. From automobile accidents and medical malpractice claims to nursing home abuse and wrongful death cases, Doug works tirelessly to help his clients seek the best possible outcome to their legal matters. If you are in the greater Decatur, Georgia area, and you are pursuing fair financial compensation after an injury, Doug is ready to help.
LEARN MORE ABOUT DOUG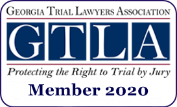 Providing High-Quality, Compassionate
Legal Service When You Need It Most
Attentive Service
In the aftermath of your injury, you are left facing not only the need for physical healing but also a heavy financial burden. When you choose us as your attorneys, you will be kept updated and involved at each stage of the legal process. We make it a priority to listen to your input, explain your options, and answer any questions you may have along the way.
Personal Approach
Your situation is unique to you, and can't be treated the same as anyone else's case. We will take the time to get to know you personally, learn the details surrounding your accident, help you understand the legal process involving your claim, and create a customized strategy that will put you in a position to pursue financial compensation to help ease the strain of your situation.
Why should you choose Chambers & Aholt, LLC to represent you?
---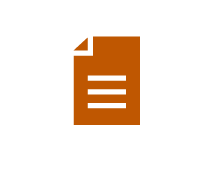 Experience
Our firm has been standing up for clients for over 20 years, and our law experience stretches back for decades before that.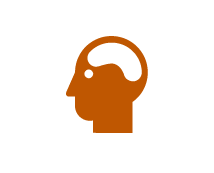 Knowledge
With an extensive track record, we have accumulated the understanding and insight to help you pursue real results.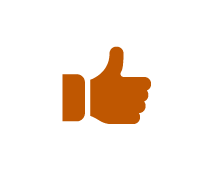 Dedication
Our practice focuses heavily on litigation. We are never afraid to fight aggressively on your behalf for a favorable outcome.
Gain Peace of Mind When You Work With Our Skilled Team of Attorneys
Dealing with the effects of a personal injury to yourself or to someone you love can feel overwhelming and stressful in a number of ways. In addition to the prospect of a difficult physical recovery, you may also be feeling the weight of mounting bills, an inability to work, and other pressing issues. If you have been injured in an accident caused by someone else, our team at Chambers & Aholt, LLC is here to help.
We provide comprehensive legal representation to individuals who have been harmed in a wide range of incidents, from different types of medical malpractice to product liability, nursing home abuse, premises liability, car accidents, and more. With decades of experience on both sides of injury and insurance claim issues, we have a deep knowledge of both what to expect and how to pursue the most positive outcome available to you in your injury case.
Losing a loved one in an accident is never an easy ordeal. When it happens as a result of an accident that could have been prevented by another party, the need for justice grows even greater. At Chambers & Aholt, LLC, we are ready to work closely with you to understand the circumstances surrounding your case and explain how you can legally hold the responsible party accountable and pursue financial compensation to ease your pain.
A successful personal injury claim can provide you with compensation to pay your medical bills, cover for lost wages due to lost time at work, repair property damage, and more. While we are located in Decatur, Georgia, we are able to handle cases throughout all of Georgia, including the counties of DeKalb, Fulton, Cobb, Clayton, and Gwinnett. Contact us at Chambers & Aholt, LLC in Decatur, Georgia today to schedule a free consultation to discuss your case.