Basic Elements of a Motor Vehicle Collision Claim
June 9, 2022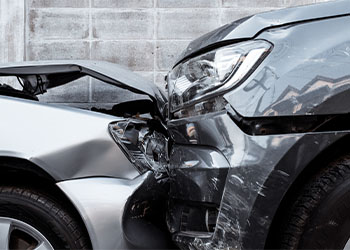 In 2021, according to the Georgia Department of Transportation (GDOT), 1,825 persons died as a result of vehicular accidents, representing a 12 percent increase over the previous year. The National Highway Traffic Safety Administration (NHTSA) credits speeding and less use of seat belts during the pandemic for the increase.
If that many died, then many more were no doubt injured in auto accidents. Georgia's tort laws hold the at-fault driver to be responsible for injuries to others. However, the injured person's conduct will also be examined. Insurance settlements and personal injury lawsuits can be reduced or denied owing to Georgia's rule of comparative negligence. So, if your fault equals or exceeds the fault of the other driver, you cannot collect from the other driver. If you're 40 percent at fault, you can collect only 60 percent of the total damages.
If you or a loved one has been injured – or you've lost a loved one – in a car accident in or around Decatur, Georgia, contact the personal injury attorneys at Chambers & Aholt, LLC. We will review your case with you, investigate as necessary, explain your options, and seek the compensation due to you.
Chambers & Aholt, LLC also proudly represents clients throughout DeKalb, Gwinnett, Floyd, Clayton, Fulton, Cobb, Douglas, and Polk.
What to Do After an Accident
Georgia is an at-fault auto insurance state. This means that when you're injured in a car accident, you must file a claim with the at-fault driver's insurer, and you may need to file a personal injury lawsuit.
Generally, a lawsuit claiming personal injury must be filed within two years of the collision. There may be exceptions to this rule, but you do not want to evaluate those issues without getting an attorney to help you analyze the relevant time limitations and exceptions. If a lawsuit is not timely filed, you can be denied any financial recovery even if the fault of the other driver can be proven. Getting an attorney involved as soon as possible to protect your rights is the best course of action.
Proving the Other Driver to Be at Fault
A personal injury lawsuit is built on the principle of negligence. In other words, to prevail in court – or in your insurance claim – you must show that the other driver's negligence caused you your injuries.
When it comes to auto accidents, Georgia's driving and licensing laws mandate that all drivers operate their vehicles in a safe manner to prevent collisions and injuries to others. Under the law, each driver thus has a "duty of care" for other drivers on the road, toward pedestrians, and others who may share the roadway.
In a personal injury lawsuit, there are three elements needed to show the at-fault driver's negligence caused your injuries:
The driver had a duty of care toward you

The driver breached that duty of care

That breach caused your injuries
While this may sound simple, you need to expand the elements a bit. The first part is simply a statement of driving responsibilities and law, but the second requires that you show, or prove, that the other driver acted in a way that breached that duty of care. For instance, you can show that they made an unsafe lane change, were following you too closely, were speeding, or were driving while distracted. The third part requires proving by a preponderance of the evidence that the collision actually caused your claimed injuries and other losses.
Damages You Can Recover from the Accident
Obviously, a portion of your claim – and any subsequent settlement or jury award – will be for medical expenses and associated treatments. A lot of people who settle with insurance companies shortchange themselves by overlooking future medical expenses. Once you settle and your injuries resurface or require further treatment, you can't go back and ask for more. A settlement is final.
Another part of your claim can be for wages or benefits lost because you had to miss time from work while you recovered. Further, if your injuries are severe or long-lasting enough, you can also seek compensation for loss of future earning capacity.
Those who deal directly with an insurance company to settle may also overlook or not even realize that damages (compensation) can also be sought for what is often referred to as pain and suffering. This element of your claim is generally the most important element. A jury in Georgia will be instructed that in evaluating any claim of pain and suffering, the jury can consider the following factors, if proven: interference with normal living; interference with the enjoyment of life; loss of capacity to labor and earn money; impairment of bodily health and vigor; fear of extent of injury; the shock of impact; actual pain and suffering, past and future; mental anguish (past and future); and the extent that you must limit your activities.
If you've lost a loved one in a vehicular accident, you can file a wrongful death lawsuit. Georgia law allows spouses, children, and parents to file a wrongful death lawsuit if a loved one is lost in an auto accident. The same elements of negligence must be proven. The two-year statute of limitations also applies, but it is triggered on the date of death versus the date of the underlying collision.
How Legal Advocacy Can Help
When you report an accident to an insurance company, the next person contacting you is most likely to be that company's claims adjuster. This person is a professional whose sole purpose, besides investigating your claim, is to get you to say or volunteer something that can be used to show you were somehow at fault, even partially. In this way, they can minimize or even deny your claim.
That's why it's best to seek experienced and knowledgeable legal advice before dealing with an insurance company. The attorneys at Chambers & Aholt, LLC will consult with you over your accident and injuries and advise you on how best to proceed. We have the resources to deal with the insurance company for you, or if it is warranted, attempt to file a personal injury lawsuit or wrongful death lawsuit on your behalf.
If you're in Decatur, Georgia, or in DeKalb, Gwinnett, Floyd, Clayton, Fulton, Cobb, Douglas, or Polk, reach out to us at Chambers & Aholt, LLC, and let's work together to seek the just compensation you deserve.